Post-Event Updates
We had a great series of talks in ValleyML.ai 's 2-day event "State of AI and ML" at Z-Park, Santa Clara on August 16th-17th. We are very thankful for all the speakers who delivered very engaging talks, demos and hands-on workshops with lots of useful and up-to-date information in the fast-changing AI and ML field. Thanks to our keynote speaker, Sumit Gupta from IBM and all our excellent and engaging speakers Eric Saund, Anais Jackie Dotis, Mike Davies, Gordon Wilson, Seung-Hwan Song, Siddha Ganju, Ardavan Pedram, Garrick Orchard, Answol Hu, MindsDB, Grishma Jena, Deepak Pathak
Thanks to Intel's team led by Mike Davies for giving an overview talk and workshop on Intel Loihi architectures and developing for Intel's neuromorphic platforms. We are also thankful to all our sponsors and event partners including Z-park and Apollo AI (including Koji Seto) as well as our publicity sponsors including Silicon Valley Chapters of IEEE and SF Bay ACM.
The event photos are posted here.
Check also here for our LinkedIn post.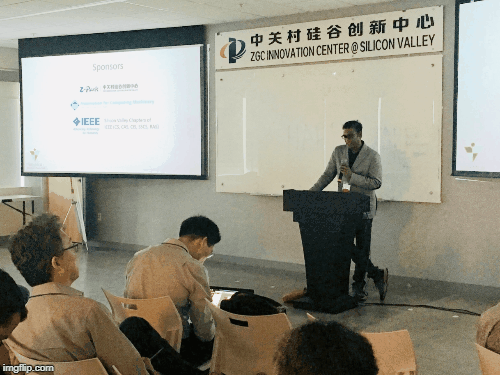 If you are interested to speak at our future events including State of AI and ML event on November 7th-8th and our regular joint free events with IEEE and ACM,